The secret of joy in work is contained in one word: excellence. To know how to do something well is to enjoy it.
Here at M&B Printing we offer all of the best brands. Nike, Ogio, Gildan, Eddie Bauer and Next Level just to name a few.  Needing some help with narrowing down your choice for your order, just give our customer service representatives a call and they can help you out with that!  (828) 312-2218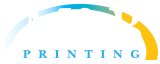 DO YOU HAVE A BIG IDEA WE CAN HELP WITH?